Omada Commercial is a Western Canadian real estate brokerage focused on investment sales and commercial leasing. Dedicated individuals, collaborating as a team, to add value to clients.
LET'S GO FURTHER, TOGETHER.
Omada Commercial is a Western Canadian real estate brokerage focused on investment sales and commercial leasing. Dedicated individuals, collaborating as a team, to add value to clients.
LET'S GO FURTHER, TOGETHER.
Greek:  oµádá \ omáda
English: team \ tèm
"A number of persons associated in joint action."
Come together as a team
to achieve a common goal.
"Omada is the Greek word for team. We believe that working as a team generates extraordinary results."
Commercial real estate is our passion and we ensure our clients own and occupy the right properties, in the right locations, with optimal transaction terms. Our combined years of experience have translated into long term relationships as trusted advisors for our clients across Canada.
We believe in the power of teamwork. Each member of Omada brings a unique set of skills and experiences to our organization. Individually we have worked for global and boutique brokerages, assisting local, national and international buyers, users and occupiers. Together we provide service unlike any of our competitors, strength in numbers and breadth of experience is what differentiates us.
In today's world generic is not good enough. The development and implementation of all marketing and research strategies are handled in-house by experts, trained specifically in commercial real estate. We take pride in leading the way with new ideas and are inspired to push boundaries further.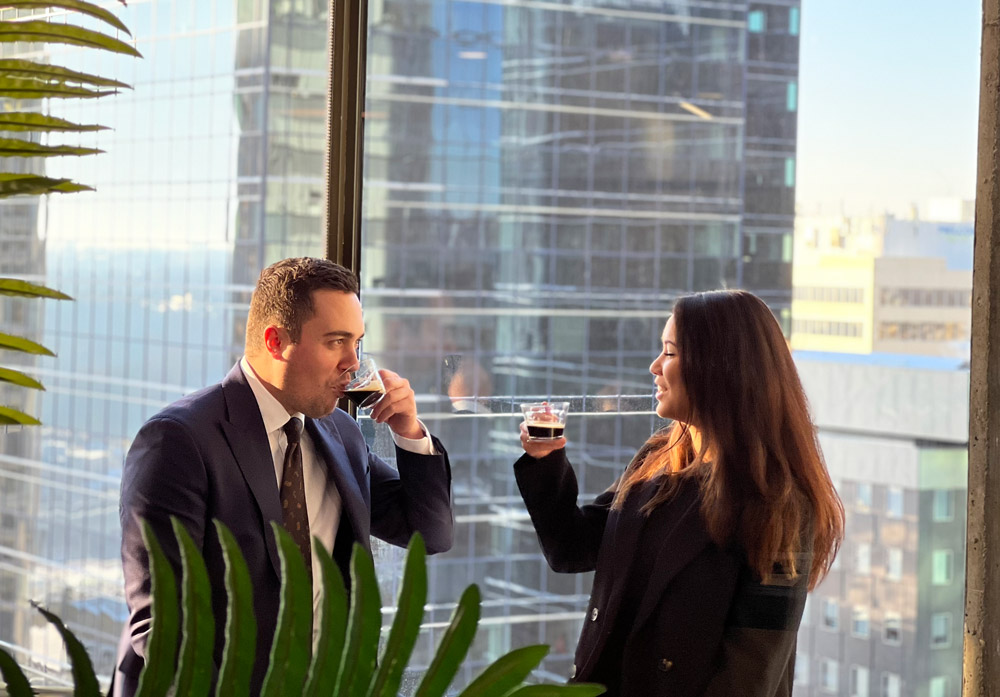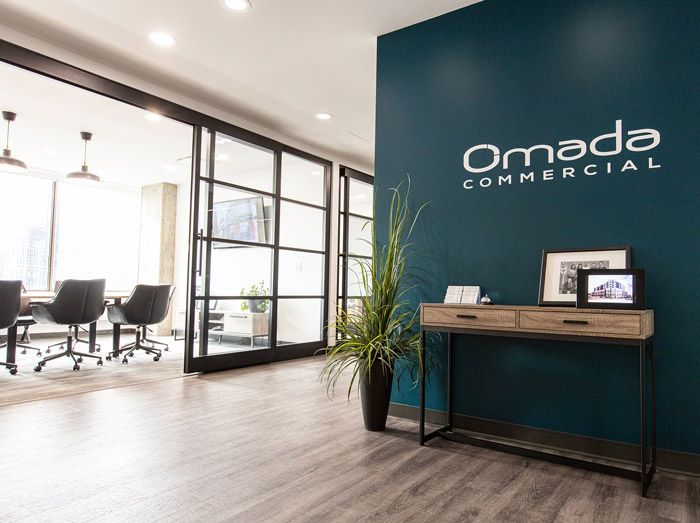 "We have worked with Omada Commercial since their founding days. Omada is a respected leader in the Edmonton brokerage community. Omada is always on top of current market information and the entire team works tirelessly for their clients to ensure deals get done. The culture of hard work and respect radiates through every person in the firm, and it has been a pleasure to deal with them in the past and we look forward to continuing our relationship in the future."
Wexford Developments
Landlord
"Omada Commercial has been a dependable and trusted service provider to us over the years, such that our business relationship has evolved into what could be described as a partnership, more than anything else. The team at Omada has proven to be extremely knowledgeable, efficient and driven to deliver results that have consistently exceeded our expectations. It is with great pleasure that we wholly recommend the services offered by the team at Omada to anyone looking for commercial real estate services and guidance."
Supreme Capital
Landlord
"McDonalds Canada has been working with Omada since the founding of the company with great results. Operated by industry and market leaders they provide an all-inclusive service, backed by strong market knowledge and excellent contacts. We consider Omada to be more than just a brokerage firm, but partners as we work to expand our footprint in Edmonton. I would highly recommend Omada's services to anyone doing work in Edmonton."
McDonalds
Tenant
"I've worked with May Cuan for a few years now and have great respect for her team approach, focus and knowledge. May has always provided detail and service beyond the norm for Brokerage services in my 25 year plus experience and is a delight to work with. Detailed site packs, pre-qualification and thorough Offer Agreements are her norm. This assists Edo Japan in getting through to a deal or pass status - which is typically all that can be asked. But she goes beyond - her paper trails are always helpful, dependable and professional. Cam and Eric have built a solid team in the market and I look forward to future endeavours with Omada along the way."
Edo Japan
Tenant
"My wife and I took the leap into opening a small business about 3 years ago after having spent long careers in corporate Canada. Our learning curve related to all aspects of entrepreneurship was steep, including understanding the commercial real estate piece. Even though Omada and their agent Gaby was representing our Landlord, we ended up utilizing them as a main source of information. They were extremely professional, fair and focused on ensuring a contract was completed that both sides were completely comfortable with. We highly recommend working with Gaby and Omada for any commercial real estate needs."
Popowhich Meat Company
Tenant
"I have always found Omada associates to be very knowledgeable in providing market intelligence in the various real estate markets that they specialize in (office, retail, commercial or Industrial). Many times we require an evaluation of property in an area that we have little contact with and Omada has always been a trusted partner to provide evaluation and market clarity in the markets they serve. Omada continues to be a trusted partner in assisting us secure new retail development opportunities in the Greater Edmonton Market."
Suncor Energy Products Partnership
Tenant
Commercial Real Estate Women Network
National Association of Industrial and Office Properties
Downtown Business Association, Recruitment Committee
Innovating Commerce Serving Communities
Real Estate Education and Training Institute
Building Owners & Managers Association
We are proud to support the Christmas Bureau, The Mustard Seed, the Edmonton Food Bank and the Canadian National Institute for the Blind (CNIB).